Memories In Sentosa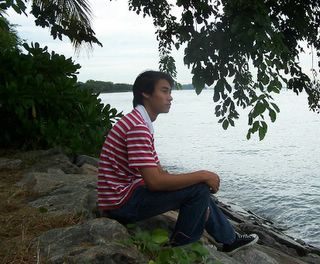 Sitting by the coast, I saw many planes flying into the sky. In these moments, I miss my home so much. But a thing I can make sure that I will be in certain plane to come back to Vietnam with my achievement that I gained here. A person said to me that: "
When the night has come, I am very afraid because I am alone and I miss you so much. But now, nothing can makes me scared or sad because you are always on my mind
". I think if you have a trust or a love in your heart, you will able to overcome all the ordeal in your life. In each one's life, we have to deal with many problems, I hope everyone who I love can make them easier and have a brighter future...
Your friend!
M
emories In Sentosa